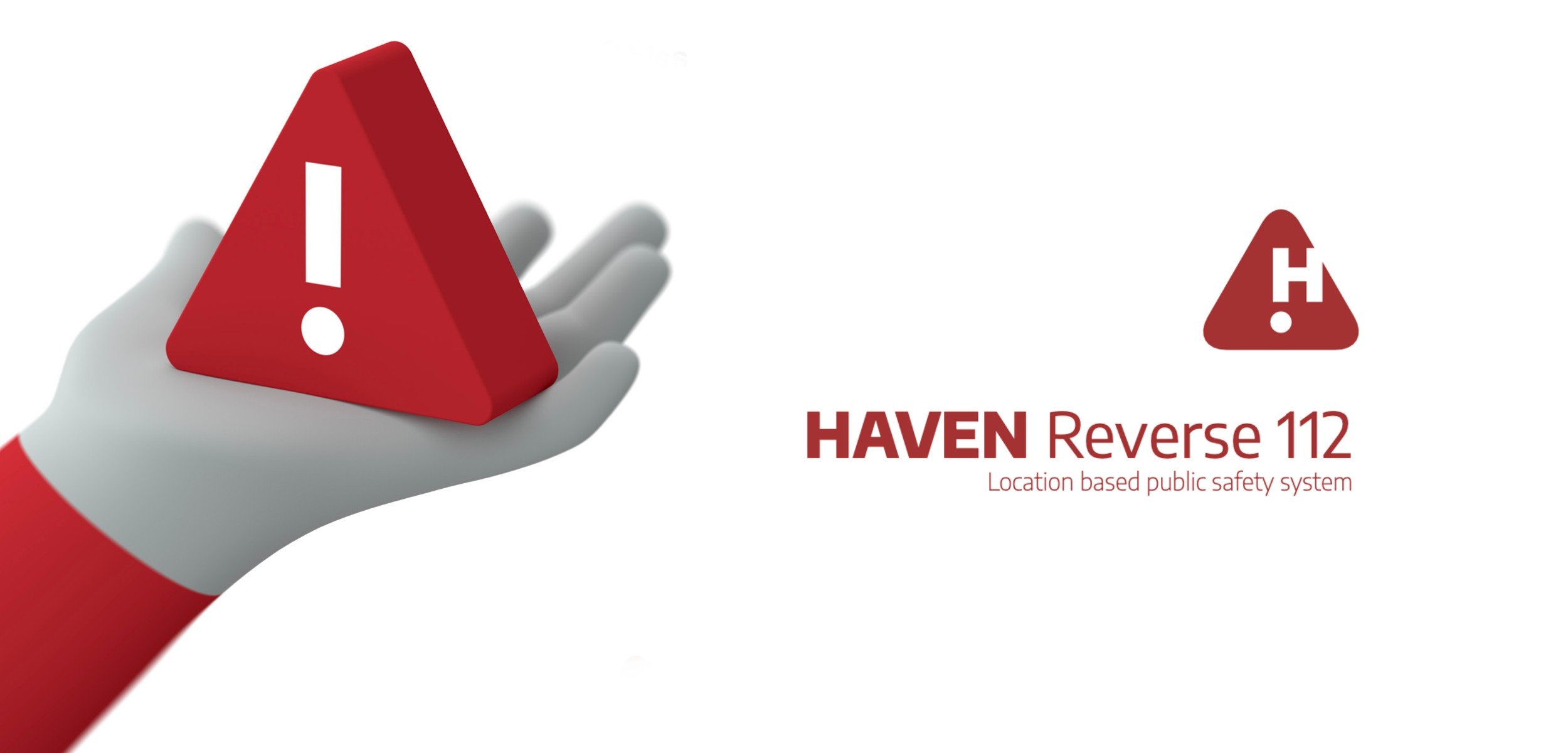 Detect an incident, monitor its progress, prevent emerging threats, protect and inform the people in the affected area and respond by managing the situation or the incident.
With an increasing demand for public security and protection against natural and man-made disasters, public authorities and services are under strong pressure to prevent, respond and efficiently address crisis. The vast presence of mobile phones among population allows public authorities to use mobile alerting for Public Warning at regional scale as much as at national scale.
#2 Business requirements
Reverse 112 is a public safety communication directed from government towards citizens in case of a threat. The European Parliament voted on a legislation to update the way emergency calls are managed in the European Union. The telecommunications legislation – European Electronic Communications Code (EECC) is one of the most important for European safety with provisions on public warning, emergency location, accessibility and more. All member countries will need to implement it by year 2022, since it is a binding legislation. The legislation also covers emergency caller location, accessibility for people with disabilities, access to 112 from online platforms, and electronic communication networks and services.
Taking EECC legislation into consideration, a need for development of an ICT solution arose to provide Reverse 112 services. Its main purpose is to modernize public warning systems for alarming citizens. Citizens near the emergency location will be able to receive a warning in case of an emergency, informing them what is happening and how to remain safe.
Operators and government agencies can put a central crisis management system into place to effectively manage the crisis and provide more accurate information to citizens and guide them to safety. The central system should provide an accurate estimation of number of affected people in case of a crisis and give an overview of people movement in and out of the affected area.
The complexity of the solution lies in the fact that Reverse 112 is not standardised, and it needs to be developed as a custom solution. On the other hand, Cell broadcast standard exists but the integration is demanding and handset dependent. Also, following the principles of privacy by design, all GDPR principles need to be taken into consideration while handling private data.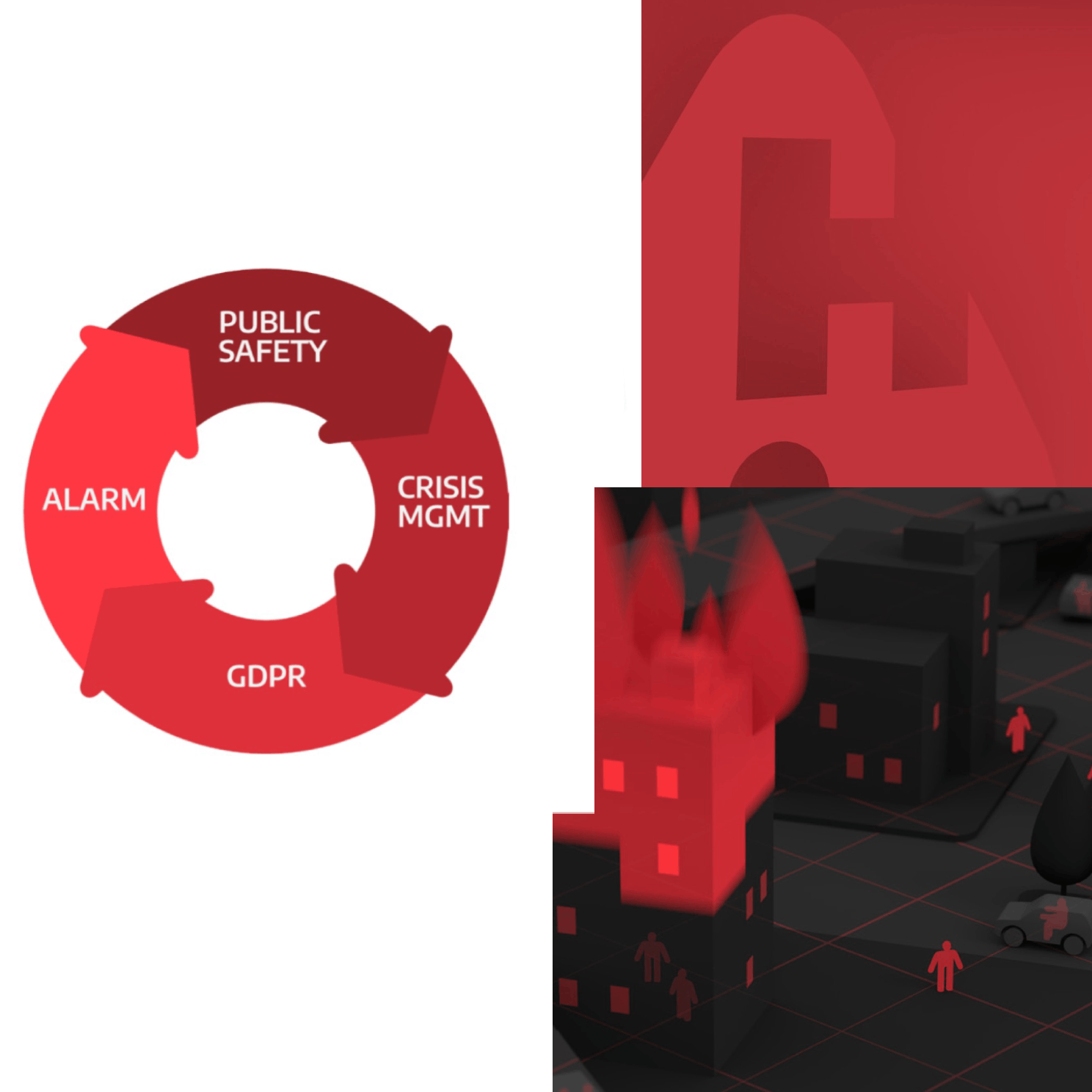 #3 General solution overview
Majority of the world's countries don't have a centralized platform to manage and control a crisis while keeping people informed and enabling instant feedback to crisis management responsible. With the development of tech- nology and the increase of potential hazards (man-made or natural) towards mankind, the need for a modern public warning system arose. As with any protective system, communication tools and the speed with which they can be used are essential in preventing an outbreak of panic, the spread of false information, or crises of confidence.
HAVEN enables public safety operators to detect an incident, monitor its progress, prevent emerging threats, protect and inform the people in the affected area and respond by managing the situation or the incident.
The value and benefit of HAVEN is saving lives and providing the right information at the right time to anyone who may be exposed to real danger.
Key components
HAVEN is comprised out of three key components: HA- VEN BRIDGE, HAVEN BEACON and HAVEN BEAM. Our key components are modular with the focus on adjusting our solution to specific needs. The needs are defined by the stakeholders which can differ from country to country.
#4 High level architecture
HAVEN is an ICT system integrated with mobile network operators (MNOs) to allow public safety organizations to detect, monitor and respond to crises. It uses mobile equipment network location to quickly identify an arising incident and provide a better operational picture of the threat, scale of endangered people and required response.
By using Reverse 112 technology, HAVEN enables fast and reliable alerting of people in a specific geographic area chosen by the public safety operator. Data gathered from MNOs enables HAVEN to accumulate information from the feedback of notified users as well as insight to the population movement as a closed loop feedback. That information can be used to get a clear insight into the de- velopment of the crisis management and guide operators to make correct decisions.
List of features
Cell broadcast
Cell Broadcast enables distribution of alerts and notifica- tions to all mobile devices in a specific area. This type of communication ensures a reliable way to alert most of the people in the affected area and keep them informed. The alert is sent to compatible and configured mobile devices in a form of a message, and it will reach not only the peo- ple in the affected area, but ones entering it too. Delivery of Cell Broadcast messages is not dependent on mobile operator's network load.
Benefits:
Reach millions of people almost instantly

Location based alerts

Triggered alerts for anyone entering the affected area

No need for external applications

Delivery speed assured regardless of network congestion
SMS Now
SMS Now allows public safety operators to notify peo- ple that are in the affected area or entering it during the ongoing crisis. SMS Now module will prevent network overload and ensure messages are constantly delivered through MNO's SMS Center or MSS. In case of a crisis in a foreign country, public safety operators can alert their citizens in that country by sending them an internation- al SMS. Message delivery & content can be adjusted de- pending on mobile user home country.
Benefits:
100% compatibility with mobile phones

Reach people using standard SMS communication

Location based SMS

Messages send to mobile network users in native lan-

guage

Prevent network overload

International SMS
Portal
User portal consolidates CB and SMS alerting features into an intuitive and interactive user experience. It gives an overview of the affected area on a map and allows public safety operators to get specific information before issu-
ing the crisis, such as number of people by nationalities, network infrastructure points, etc. The portal shows the number of reached people in real time.
Benefits:
Multiple channels of communication
Scheduled communication
Message templates
Multilanguage translation
Real time view of alert coverage
Presence and movement analytics
Presence and movement analytics give insight into the concentration and movement of people in the zone of interest in real time or in a specific time frame (historical view). This kind of information allows public safety oper- ators to better understand the situation and more effec- tively distribute their resources and respond to it.
Benefits:
Rapid response
More informed first responder management
Analyse and track the impact of decision making
Gain understanding of previous crisis handling
Protection of personal and business data through anonymization
SMS Later
SMS Later enables alerting of people that were in the af- fected area in a specified time frame in the past. Foreign citizens that have left the affected area and went back to their native country will also be alerted by an international SMS.
Benefits:
Reach people using a stable standard SMS communication
Location based SMS
Translation of messages to user's native language • Prevent network overload
Encrypted user location database
Reach people that have left the zone of interest
International SMS
Crisis management
The overview of the crisis on the Portal enables public safety operators to monitor and control the situation and select the action they want to initiate. Provide crucial in- formation to key personnel in a timely manner. The Portal allows them to manage multiple crises at the same time.
Benefits:
Detect, prevent, respond, manage
Intuitive and interactive user interface
Monitor and control crises at different locations simultaneously
Prevent potential incidents
Direct people to safety
Communication to first responders and registered users
Choose the most efficient communication channel
CAP integration
The Common Alerting Protocol (CAP) is a simple but gen- eral format for exchanging emergency alerts and public warnings over all kinds of networks. CAP simplifies warn-
ing activation and increases its effectiveness. CAP allows a consistent alert message to be simultaneously distribut- ed over many different warning systems such as tv, radio, highway signs, sirens, etc.
Benefits:
Multilanguage and multi-audience messaging
Scheduled alerting that can be updated or cancelled
Template support for framing complete and effective warning messages
Digital encryption and signature compatibility
Digital images and audio facilities
OTT integration
Over the top (OTT) refers to media content provided over a high-speed Internet connection. With OTT integration HAVEN Bridge can issue a communication over OTT ap- plications and social networks over a single point of pro- visioning.
Benefits:
Instant and interactive experience
Rich message content (pictures, location, video, links, etc.)
Simple and efficient distribution of information over various channels